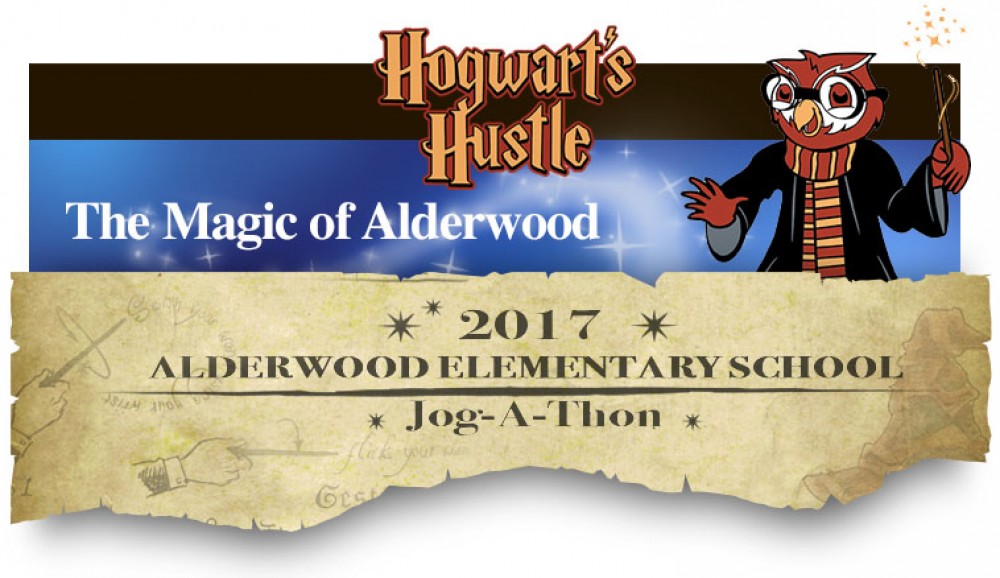 Welcome to the Alderwood Elementary Hogwart's Hustle website! This is one of the largest and most important fundraisers at our school. Proceeds raised through the Jog-a-Thon will go towards maintaining critical components of our educational program including art, science, off-site field trips and library services. In addition, the Jog-a-Thon will help fund technology advancement throughout Alderwood Elementary and help reach our long-term goal of every student having individual technology equipment to use while at school.
We have automated this critical fundraiser to make donations quick and simple. Each student has his/her own webpage where friends and family can donate funds in each student's name. Be sure to share your unique webpage with friends and family to build your donation collection!
Amazing prizes will be awarded to students based on their level of fundraising! Additionally, the Hogwart's house that earns the most House Cup points will be awarded a special prize (treat and extra recess time).  Houses earn points by meeting registration deadlines, running (collectively) the most laps (average based on number of students in the house), raising the most funds, and showing the most spirit by wearing their designated house wristband everyday! 
Donations can be tracked on our website in real time- so come back often to see how close we are to our goal!
Thank you for supporting the Alderwood Elementary Hogwart's Hustle!
Official Jog-a-Thon date: Febuary 22, 2017
GOAL:$65,000.00
ACHIEVED:$45,885.00
PLATINUM LEVEL SPONSORS
GOLD LEVEL SPONSORS